Buying Vacation Properties In Central Florida's Disney Area
American Ideal Homes Web Site / Vacation Property Sales
Have you ever thought about buying your own vacation home in the Disney area of Florida?
LET ME ANSWER ALL YOUR QUESTIONS. PLEASE FEEL FREE TO CONTACT ME AT ANYTIME! PLEASE READ MY TESTIMONIAL PAGE WHEN YOU HAVE TIME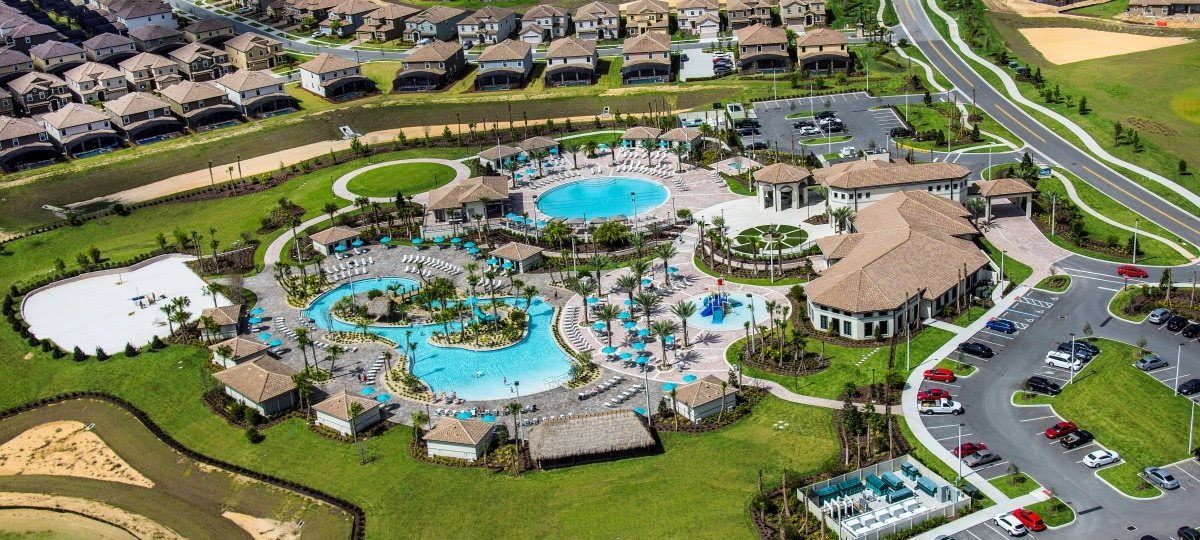 Instead of me sending you or showing you thousands of properties for sale and totally confusing you, please read below about the five levels of investing in the Disney area of Central Florida. Once you know and understand the information then you will have a better feel on what you would like to spend on a property. Then I will email you a list of properties for sale using your criteria and price range. I will be able to answer all your questions once you review the properties. With approximately 25 million visitors to Walt Disney World each year and over 100 million to the Orlando areaand Kissimmee attractions over a year's time, buying a vacation home near the attractions is a relatively safe real estate investment. Having a second home or vacation property near a major tourist destination enables you to rent it out (if you want to rent it out) when you are not using the property. This, however, adds yet another dimension to the quest for the ideal vacation home in the area. Although Walt Disney World is commonly considered to be in Orlando, it is not within Orlando city limits. In fact, its approximately 21 miles southwest of Orlando more so in the Kissimmee area of Florida. The reason why I bring this to your attention is that you need to know where the vacation properties are located and how important it is to be close to the Central Florida area and all of the area attractions. This is good to know for resales later down the road and rentals (if you decide to rent the property). The Central Florida area has a wide variety of pricing to meet all buyers needs.
Purchasing a Family Vacation Property in the Central Florida area of Florida
When looking for a family vacation property in the Central Florida area from condos, town homes to fully furnished pool homes, owning a piece of sunny Florida will be one of your families greatest joys. Your family will have years of enjoyment knowing all you need to do is hop on a plane or drive to Florida and you never have to worry about where to stay. All you need to do is choose a property that best fits your families needs and enjoy it for a lifetime.
Purchasing a vacation property for you to use and rent out when you are not using the property
Many families choose to rent out there vacation property when they are not using it. This cuts down on the expense of owning a property. Just think about it, other people paying your bills. Some home owners just rent out the property to pay the running cost of the property for the year then would stop taking guest bookings for the rest of that year. You would keep taking guests bookings for the upcoming year until the next years expenses are paid. Then on the other hand, many homeowner investors rent out the property to its full ability to maximize income for the year. Short term rental areas or communities in the area normally rent by the week. The best part of a short term rental property is that what you would normally make on a long term rental for the month you would make on a short term rental by the week. This will bring your monthly and annual income up much higher than a regular rental property you would have rented by the year. Vacation properties are in both gated and non-gated communities and should be purchased within a 15 minute ride of the first attraction. This is basic information on the five levels of investing in short term rental income producing properties in the Disney area of Central Florida. All communities in the 5 levels are within 15 minutes or less of Disney parks.
After reading about the 5 levels of pool home properties let me know by email,text or phone( btscarpa@aol.com) all your questions and what level of properties you are interested in reviewing and I will send you a full list to review. 407-572-3022
Let's Book a an Appointment
I am sure I can help you find a property that best fits your needs and budget as well as help you sell a property. It's best to answer all your questions before we start looking or selling any properties. You can call me at 407-572-3022 or email me at btscarpa@aol.com.
Sign up for newsletter
Get latest news and update